Toyota C-HR (Concept design)
.
Concept renders for a commercial which unfortunately was never made. Was fun to make this anyways. The initial concept was to have a feeling of elegance and luxury while also having a futuristic feel. Our concept idea was to have the car as if on a stage, rotating in front of the city "props". This idea started growing and combined with luxury, splash of abstract elements and surreal buildings, formed into the final concept design.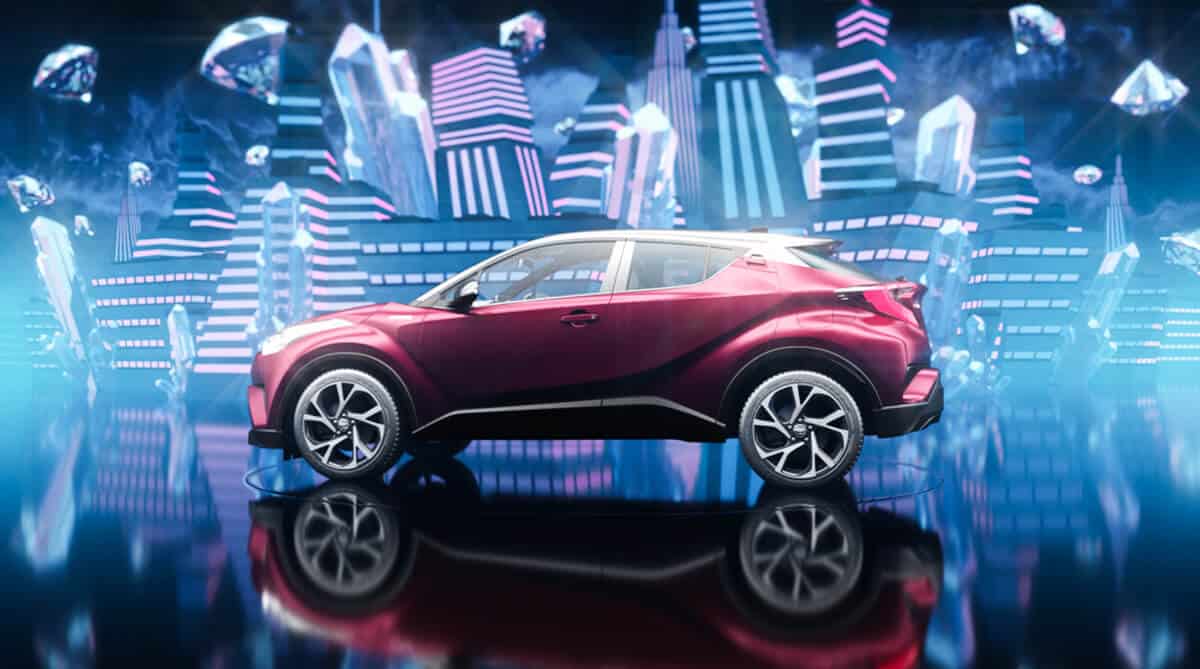 Similar projects
.
Below you can find some similar projects we have worked on. Take a look or click the button to visit our portfolio to see all our work.
Full portfolio