Flow-computing
.
Flow-computing is a Finnish start-up, with a revolutionary CPU accelerator for 100x better CPU processing performance compared to current CPUs.
We created the visual identity for the company in addition to the website, which includes minimalistic looping animations explaining the computational methods under the hood. The logo is based on the client's vision of a freely flowing 4 road highway. The overall theme was created to communicate the futuristic and highly technological segment in which Flow-computing operates while also maintaining a connection to the Finnish origins with a little bit tweaked nature-based color palette.
You can check out some selected material from the gallery, or go check the website on your own: flow-computing.com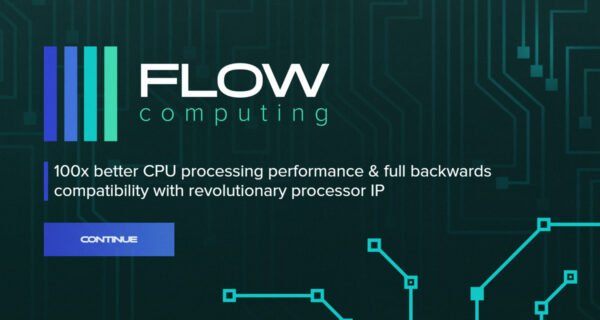 Similar projects
.
Below you can find some similar projects we have worked on. Take a look or click the button to visit our portfolio to see all our work.
Full portfolio