Montel Intergalactic
.
Customer: Montel Intergalactic
Montel Intergalactic is a technology company, working in software creation/development and cloud infrastructures. They're products and services are futuristic, innovative and forward-looking. Montel wanted their visual communication and online presence to reflect their company and it's vision.
They already had a space-themed look, but wanted to work on that aspect deeper so we created a website design with a fully integrated space-theme, with correlating hero images ans custom-made illustrations and icons. For example, the main hero image in the front-page was created using many layers to create a parallax-effect movement, creating a "start of journey" feel to the beginning of the website. Illustrations were created with futuristic sci-fi inspirations, for example creating product workflow and life-cycle illustrations started with the base shape coming from the USS Enterprise (Star Trek). The project also included a makeover for their company mascot, the space traveling meerkat.
Custom illustrations and website UI design: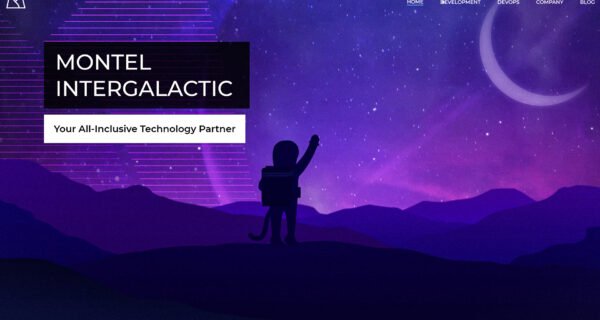 Similar projects
.
Below you can find some similar projects we have worked on. Take a look or click the button to visit our portfolio to see all our work.
Full portfolio