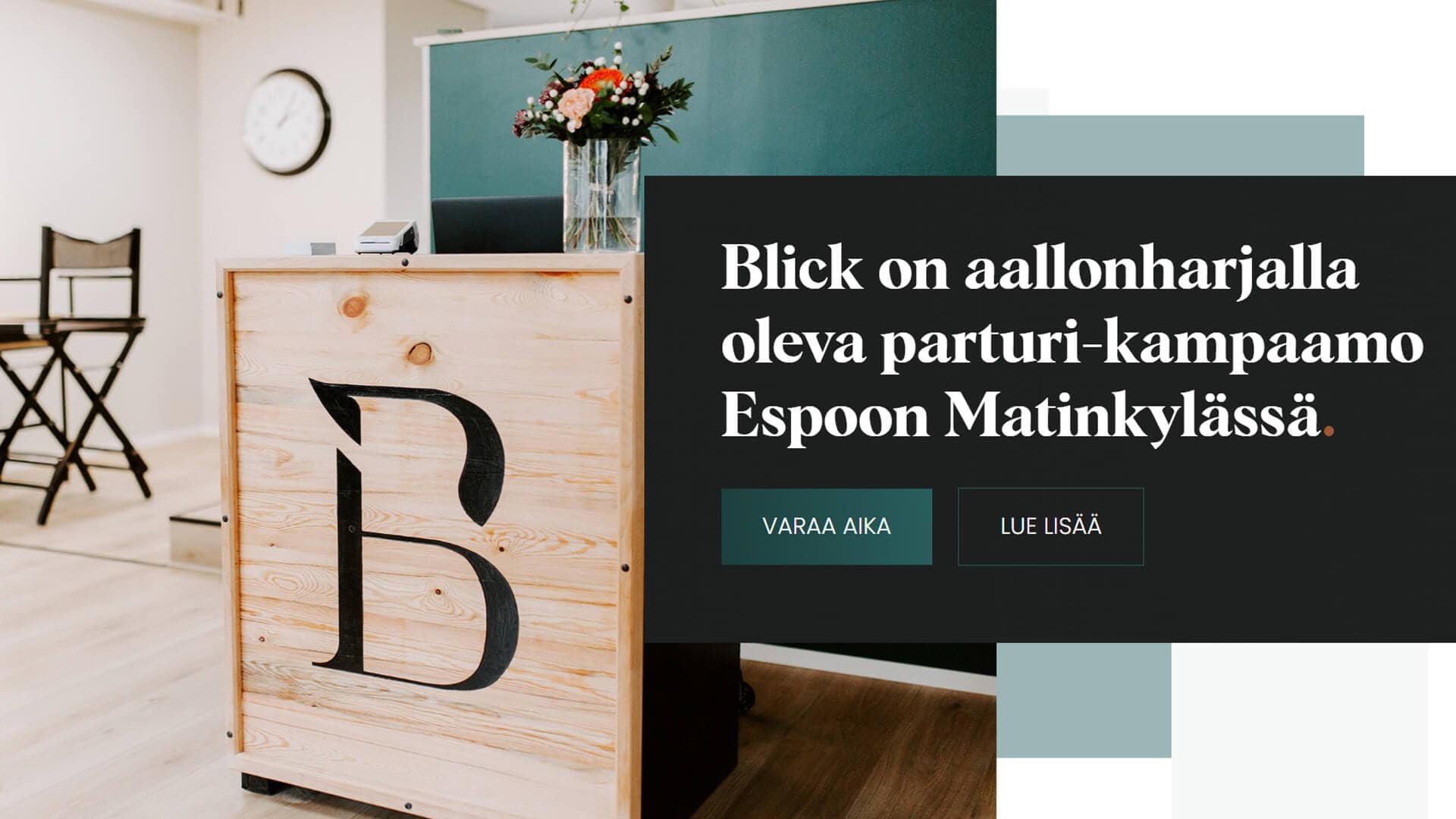 Blick
.
Website and logo design for Blick, a modern hair studio in Espoo.
The hair studio was brand new, so we started the project with creating the logo. Blick is Swedish for "look" or "gaze", which we wanted to portray with a blink of an eye, embedded into the typeface. The website layout mirrors the interior design and feel of the studio, using petrol green and leather brown as primary colors. With the use of minimalistic but elegant sections, parallax elements and SVG animations, the website reflects the modern take on a traditional service.
In the gallery, you can see a few video loops taken from the site. There is also a few versions of the logo and a image of the logo process.
You can also go and check the site for yourself: blickhair.fi
Similar projects
.
Below you can find some similar projects we have worked on. Take a look or click the button to visit our portfolio to see all our work.
Full portfolio